An Asian woman entered the trail to Laguna Torre before us (Paolo, Domenico and I) and always maintained about 15 meters of distance from us.
Her steps were slow and steady.
For about an hour, we couldn't pass her.
At the first lookout point, we all met. The Asian woman's name was Stephanie.
Since she was alone, we invited her to join us for the trek.
On the way, we shared stories, supported each other and walked the rest of the trail together.
Paolo: "In Italy, when you put two women together, we have a market."
Paolo constantly complained about how Stephanie and I destroyed the silence in the nature.
Anyway, Stephanie and I hung out in El Chalten and even shared our Fanta moment after the strenuous Laguna Torre trek (for hours, we fantasized about how much happiness would a bottle of cold Fanta bring to us).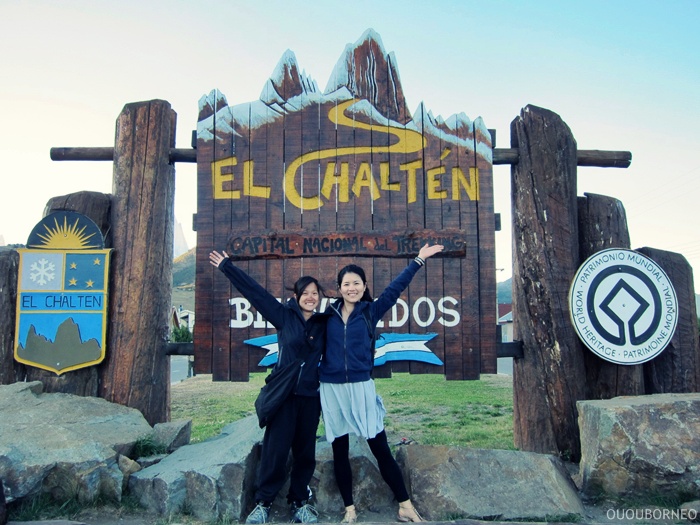 Later we found out we were on the same bus to El Calafate.
There were three buses going to El Calafate every day.
We took out our tickets to compare the date/time.
Not only were we on the same bus …
Paolo: "Same day?"
Me: "Obviously! How can we be on the same bus if on different day?"
… our pre-assigned seats were next to each other!!!
We bought our tickets in El Calafate before we even met.
What are the odds?

Stephanie even had the same Lowepro Passport Sling that I have. Amazing!