I am very visual person.
I am often inspired by pictures. I prefer to learn by trying and through physical experiments.
When I am inspired by something, I take note.
Let me introduce you to my Idea Book.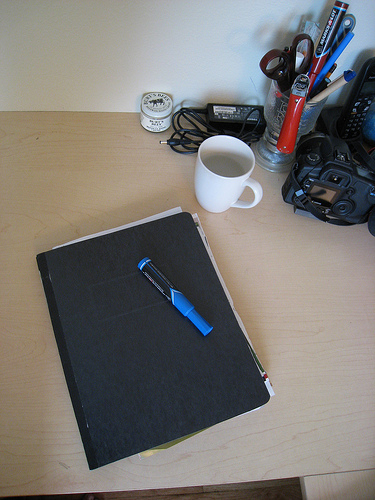 My Idea Book is nothing fancy, just a black folder.….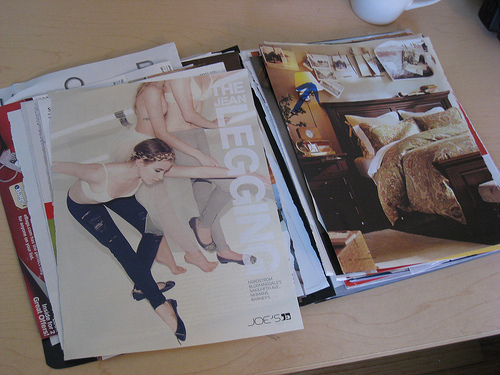 that fills with lots of great ideas inside!
Don't be afraid to tear out the pages from the catalogs/magazines. I know most probably I am not going to read any magazines twice. So, I tear out the pages that I want to keep in my Idea Book and recycle the rest.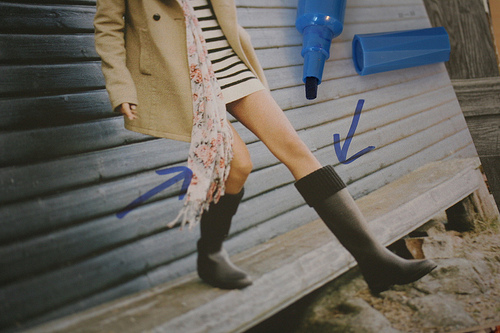 Cool products- I use a marker to mark them.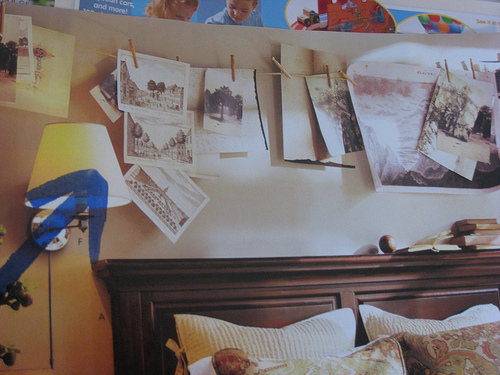 How about hanging your "visual board" over your office table?

Remember, you don't have to follow each idea exact. They are inspiring ideas. I like the bag shelving idea. But it doesn't mean that I am going to build myself custom shelving for storing my handbags. I could just stack two open bookshelves and put them in my walk-in closet.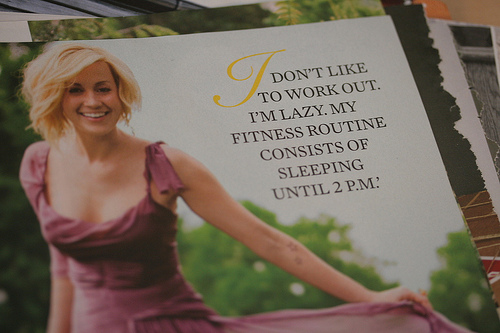 Quote I love – so comforting at times.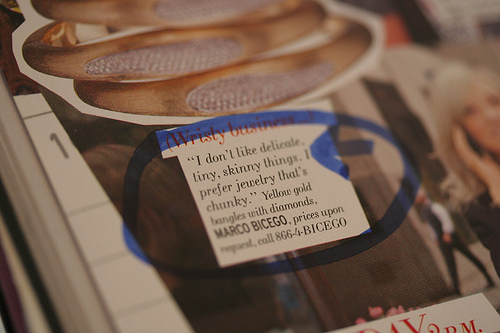 I realized I have the same taste after reading this quote: I don't like delicate, tiny, skinny things!!!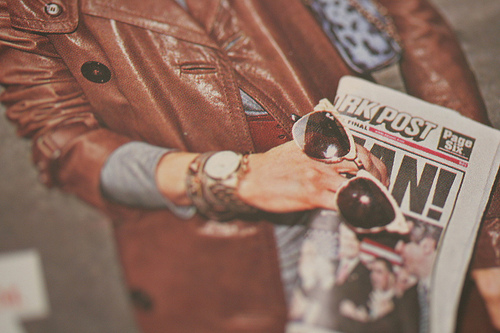 I love chunky watches. The watch that I wore in high school was my dad's watch (Casio stainless steel multifunction digital watch). I loved the heavy, chunky feel. How did I forget that???

Why not start your own Idea Book? It could store anything that inspired you: vacation spots, quotes, coupons, photos, decorating ideas, makeup tips, gift ideas, and more. This could also be a process of getting to know yourself better; your dreams, your dressing styles, etc.
How about keeping a small notebook with you, so that you can write down your ideas whenever you want?
Keep your ideas alive and updated! If you can visualize them, they might just become reality one day.