"No woman needs more than one pair of shoes.
But when it comes to shoes and women, the word need doesn't make any sense." ~ Alicia Muñiz
Alicia Muñiz: Shoe collector, designer and founder of Comme il Faut the house that changed the design concept of women's shoes for tango and Buenos Aires nightlife.
Yes, it's time talk about Comme il Faut and it deserves a post on its own.
Comme il Faut means "the right way", "as must be".
What's Comme il Faut in the tango world? It's basically the Jimmy Choo in tango shoes.
Would Comme il Faut make you a better dancer? OF COURSE! :p
When you dance tango, people are looking at your legs and feet. A pair of beautiful tango shoes enhances the visual aspect of a tango dance.
Tango shoes should be comfortable, has strong heels for good balance and slippery sole (usually made in leather or suede).
I looked hi and low for Comme il Faut shoes while I was in U.S., and couldn't find a retailer that carries it. Some online stores carry a few pairs, but it's only one size per style.
Comme il Faut (http://www.commeilfaut.com.ar) shoes are very exclusive. They never publish the photos of their shoes.
I know sometimes it might seem a bit shallow to talk about shoes and clothes, but a pair of well-made shoes is indeed a work of art.
Enough talking. Let's go.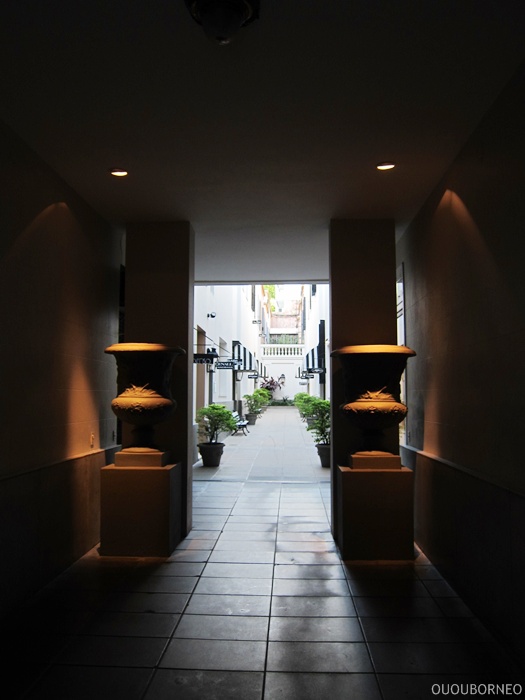 Oooooo… look at this. A court-yard leading to Comme il Faut store. My heart started to beat faster.
After climbing a fleet of stairs, I reached at the front door of Comme il Faut.

I know, this looks like a regular door. But trust me, there's a world of shoes inside.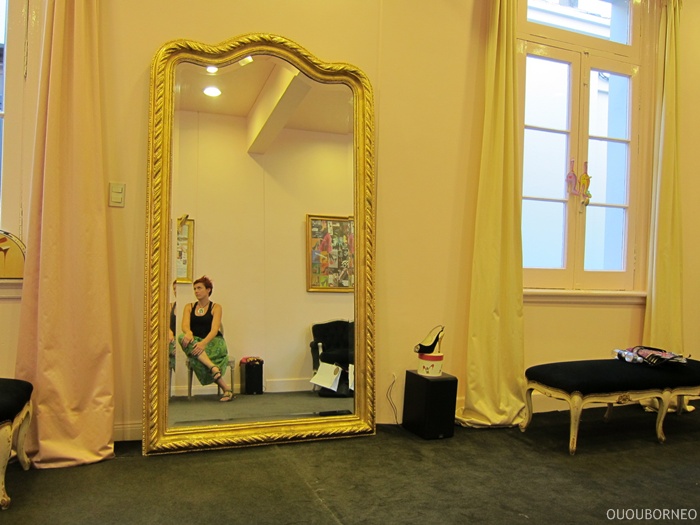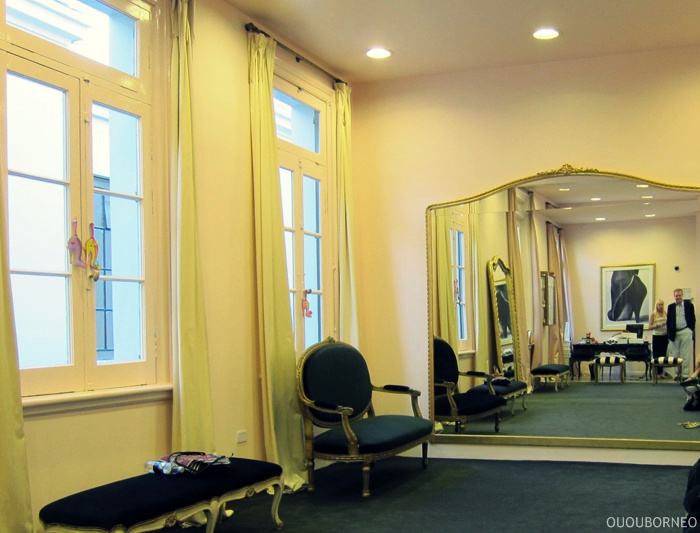 The whole room is a fitting room. There were no shoes been displayed.
I told the assistants my shoe size, the color and the heel height that I like, and they brought a few boxes of shoes from behind the curtain.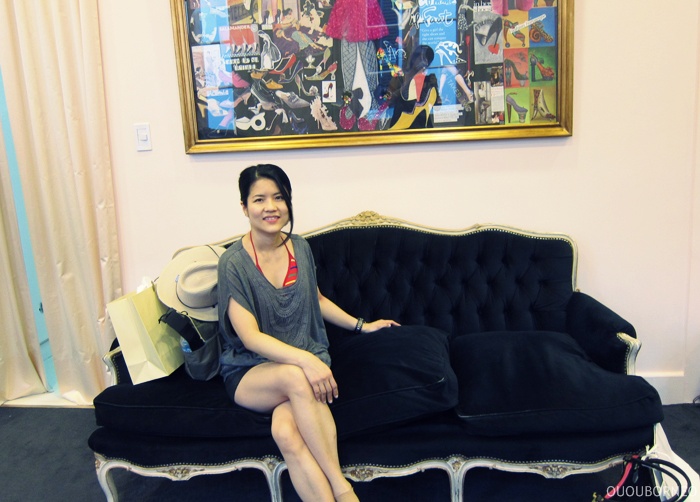 Waiting for the assistants to bring me my shoes.
The store was closing in 10 minutes. My friend Lujan and Birgit were focused on helping me finding my dream shoes. So, no photos on me trying the shoes. And of course, they were both busy checking out the shoes …
The assistants were really helpful and they gave me good advice.
Due to time constraints (thank God), I managed to pick up ONLY two pairs.
What was the price? It's quite reasonable (not Jimmy Choo price). In U.S., it usually costs around $200 for one pair. I got it for $150 and you'll get 30 pesos discount if you pay by cash.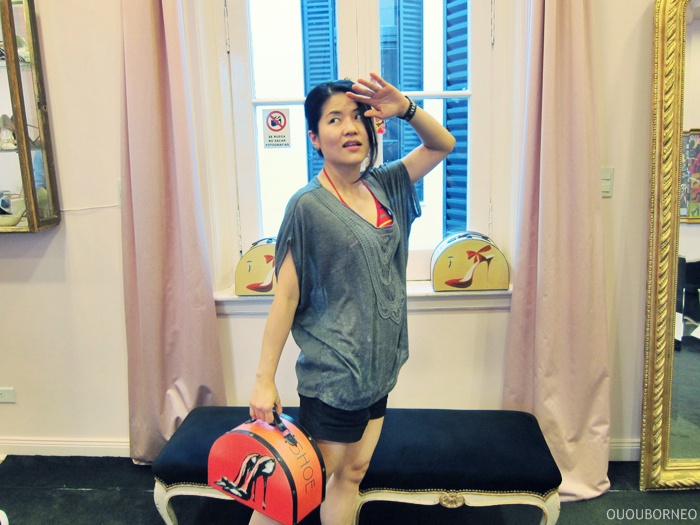 While the assistant wrapping up my shoes, my brain was hit by high dose of endorphin that I couldn't help being a little goofy. No, tango hasn't made me into a woman yet.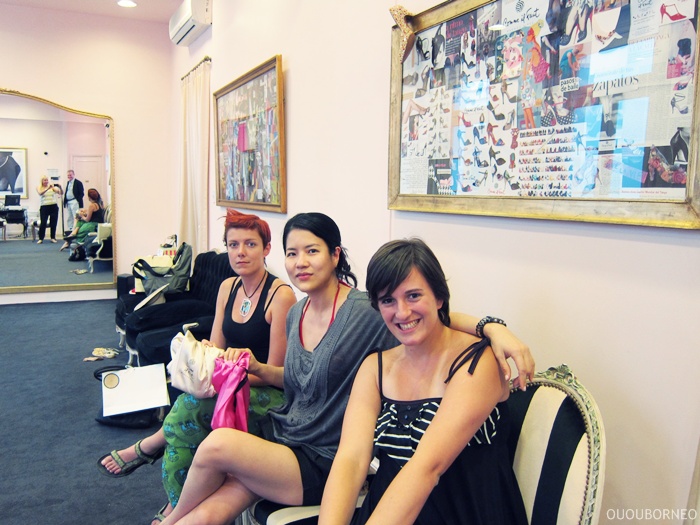 Got the shoes! We were supposed to show a bitchy aristocratic look, but Lujan totally failed the challenge.
Note: If you need company to go buy tango shoes, you can contact Lujan at info@badesigntour.com.ar. XOXOXO for all the help.
Ok. Back to the shoes.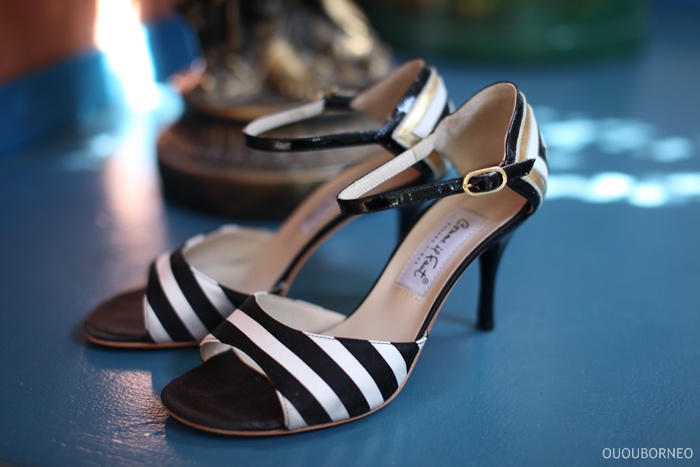 Irresistible black and white. The color combination is quite unusual. Leather insole.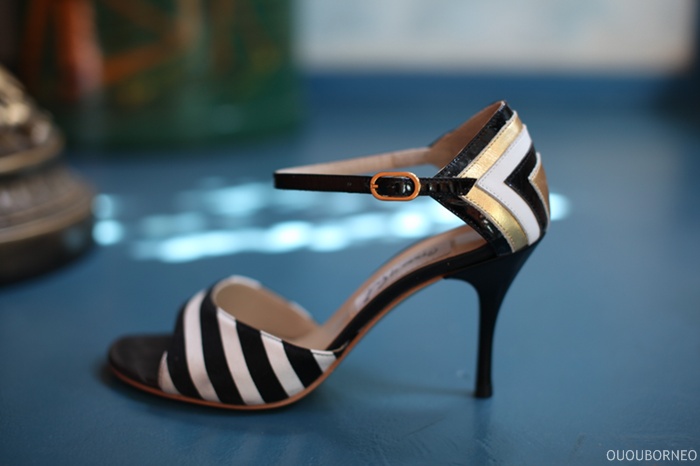 Side view. Pencil thin heels. The heels are not so high. Believe me, I am not high heel material.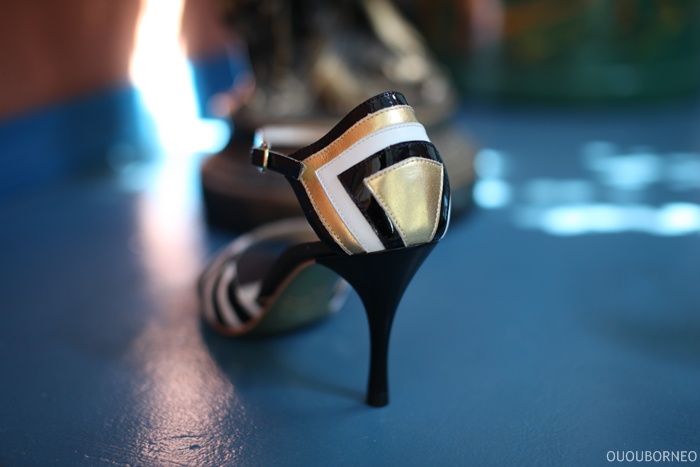 The back is the showstopper. Made in leather.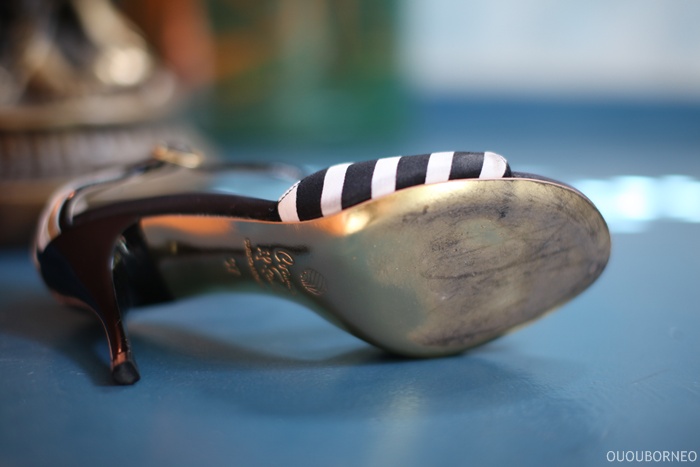 After one night of happy tango abuse. I pivoted much better in these shoes and felt like a million bucks. I wore these shoes whole night and my feet felt fine.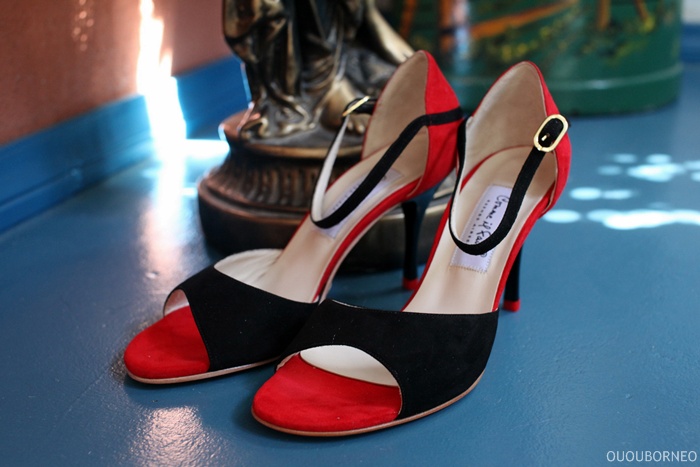 Classic black and red. Made in suede. The design is very elegant.
Some dancers don't like open toe design because sometimes your toes get stepped on by other dancers.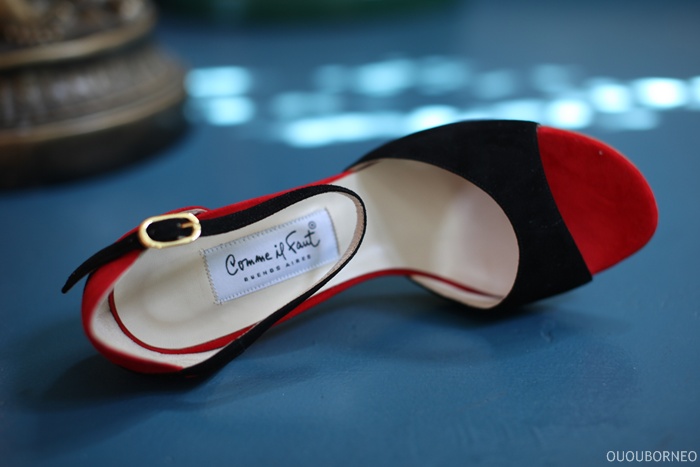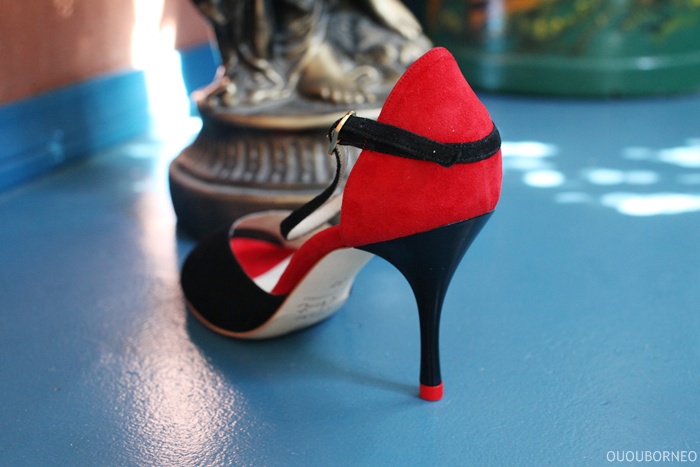 I especially like the red at the bottom of the heel.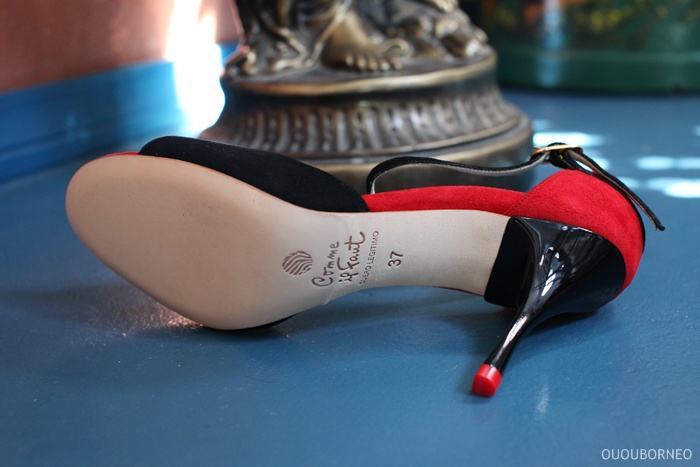 Leather sole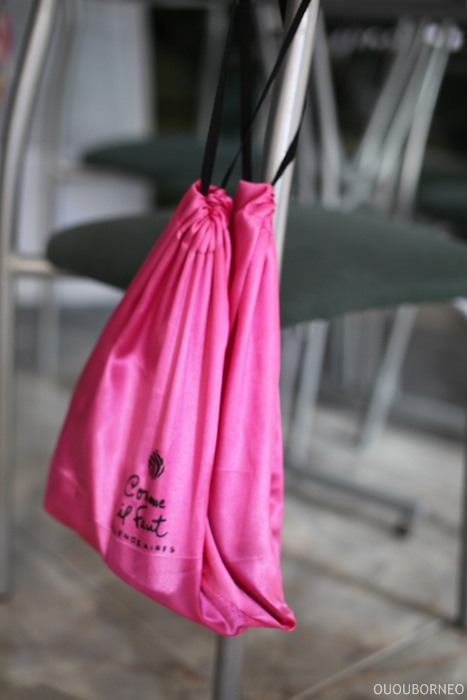 Each pair of shoes comes with a shoe bag that has two open ends and the middle part is sewn shut (to avoid shoes touching each other).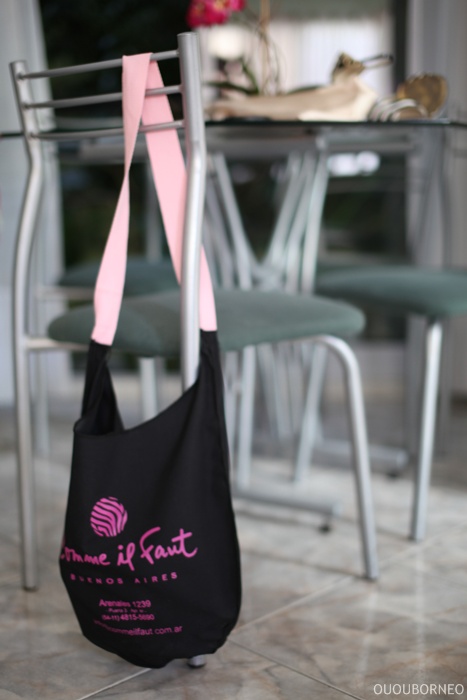 Put Comme il Faut shoes in the sling bag, and I'm ready for a night of tango.
Contact Info:
Arenales 1239 door 3 apt. M
Rues des Artisans
C.P. C1061AAK
Buenos Aires
Be careful, Comme il Faut is an addiction.