Between Kaneohe and Kahuku, the dining choices are very limited.
We tried our best to always look for small local eateries during our trip. However, as we all know, a hungry (not to mention tired) person is less picky.
That's why we stopped by the Crouching Lion restaurant despite the warning from the guide book.
(We actually ate here twice! When the hunger struck … we couldn't help ourselves.)
It's hard to miss this place on the highway since it has big sign.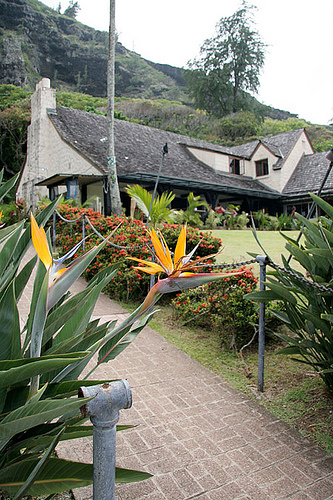 Bird of Paradise welcomes you at the entrance.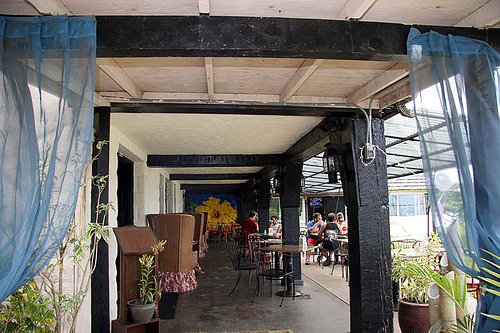 Outdoor dining – overlooking the ocean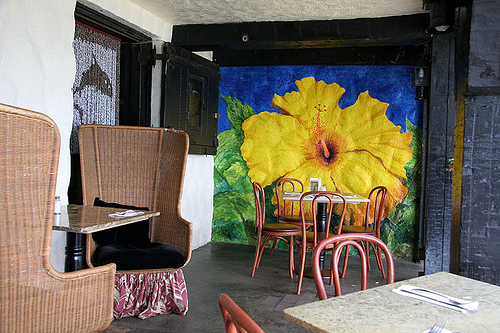 Why would you sit inside when the weather is so pleasant outside?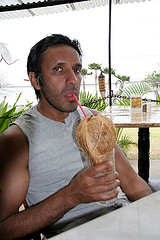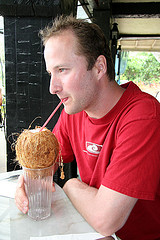 Coconut juice drinking competition
Our Dinner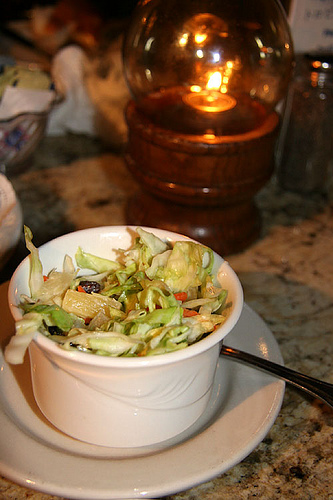 Pineapple coleslaw comes with each entree
The food wasn't bad, but I expected exceptional food for the price we paid. I felt a little disappointed.
Our Lunch
There's buffet available during lunch time. It costs about $17 and it is not a big buffet. So, do go in and check first to see if it's worth your money.
When we arrived here, the buffet just ended; so we had no choice but ordered from the menu.
And finally, drum roll please … my Crouching Clams! This dish was listed under Appetizers but I had it as my entree.

  What can I say? I love clams.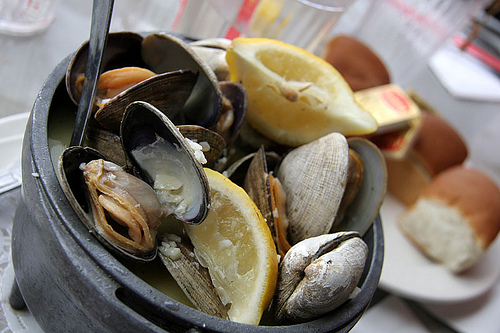 Crouching Clams (steamed with garlic), bread
I did enjoy my dish and thought the clams were fresh. There were quite a few of clams in the pot to fill up my stomach.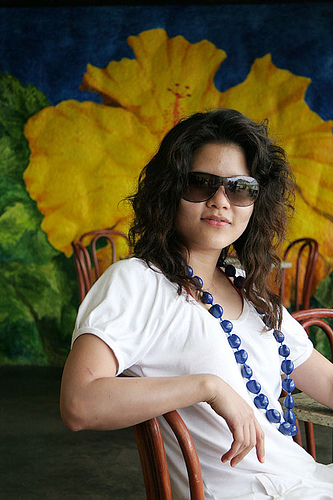 I loved that yellow hibiscus wall.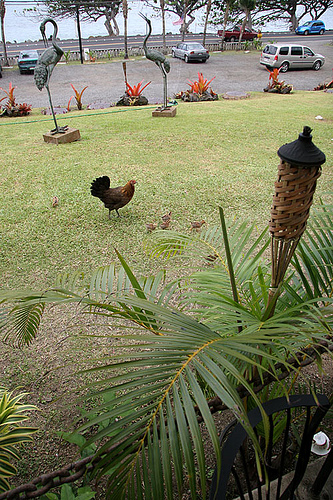 Chicken! Did they escape from the restaurant's kitchen?
Hawaii has chicken overpopulation problem. So, it's not uncommon to find a flock of chicken on restaurant's lawn.
A waitress poured ice water on the birds to discourage them from coming to the dining area. The waitress advised us not to feed them. Apparently the tourists like to feed the birds which make them keep coming back for more. The birds tend to make a mess on the floor.
My verdict: Crouching Lion doesn't offer the best value in food. It's a casual place to take a break when there's no where else to go. If you can plan ahead, skip this place.