I was told that it was super hot in Iguazu. So I packed only t-shirts, shorts and bikinis without checking the weather report.
When I reached Iguazu, it was 23C, chilly and rainy!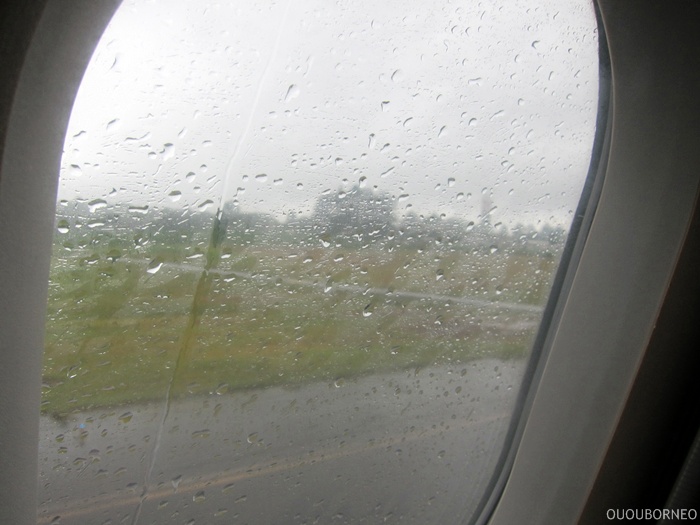 Passengers on the plane gave the pilot a huge round of applause for a perfect landing in the rain.
Paid 30 pesos for a bus/van ride to the hostel. You can buy the ticket at the airport. I thought the price was reasonable.
I always try my best to avoid any party hostels. Garden Stone is perfect for me. Excellent location in town. Quiet, with beautiful tropical garden. I feel like I'm in Hawaii!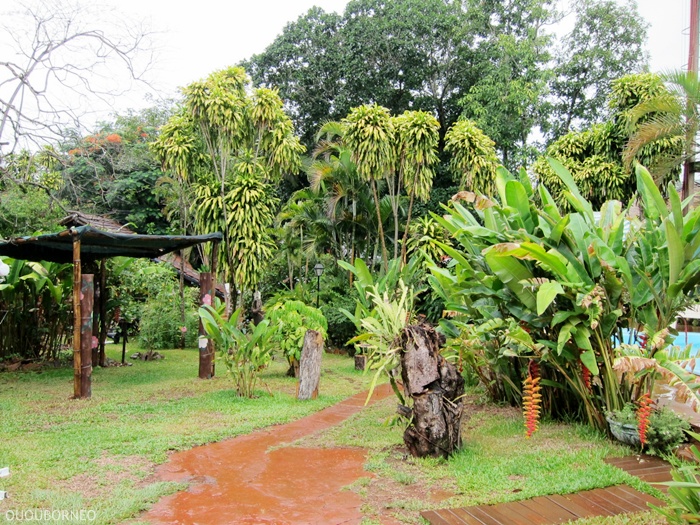 Puerto Iguazu is quiet a lovely town. Of course, it's very touristy, but I like the relaxed small town feel – a good change from big city Buenos Aires lifestyle.
It was Friday night. I went out to a Parrilla for chorizo and pollo pasta. Too bad there wasn't anyone to share a bottle of wine with me.

Came back to the hostel and spotted a lone soul sitting at the dining area, working on his computer. I struck a conversation with him and discovered that he planned to visit Iguazu Falls tomorrow as well. Perfect! My 6th sense told me that he'll be a good travel companion. So, I invited him to join me.
His name is Steve, from Sydney.
"7:30am, we meet at the cocina (kitchen)". Steve said.
"I'll be there." I replied.
Off to bed to prepare for a long day tomorrow.